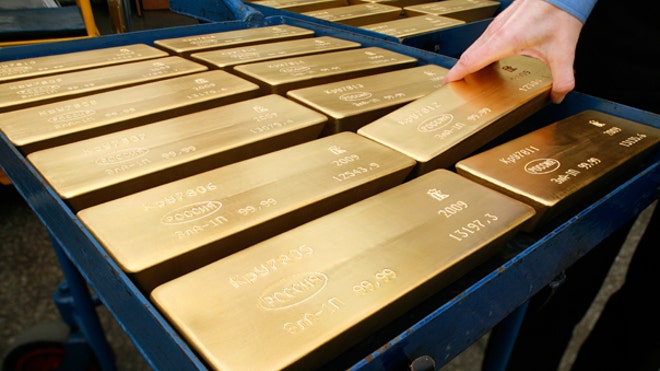 Gold struggled below $1,300 an ounce on Friday, as data indicating brighter prospects for the U.S. economy reinforced the view that the Federal Reserve will maintain its pace of stimulus tapering. Platinum was headed for its biggest weekly gain in three months on supply worries due to prolonged strikes in top producer South Africa, while palladium was poised for a weekly increase of around 1 percent.

The yellow metal was still up 0.5 percent for the week on earlier gains from political uncertainty in Ukraine that has increased tensions between Russia and the West.

Gold is often seen as an insurance investment against financial or political troubles.
See full story on foxbusiness.com
Photo courtesy of foxbusiness.com